Planting fruiting and native trees, providing solutions for communities
SAFE worldwide is about protecting wildlife and their habitat — and a big part of that is fighting climate change.
That's why we launched our global Tree Planting initiative: an effort that was put in place to protect forests and lands in our community and across the world both today and tomorrow.
We see this as critical work that will benefit all who share this planet for generations to come.
SAFE Worldwide working to combat climate change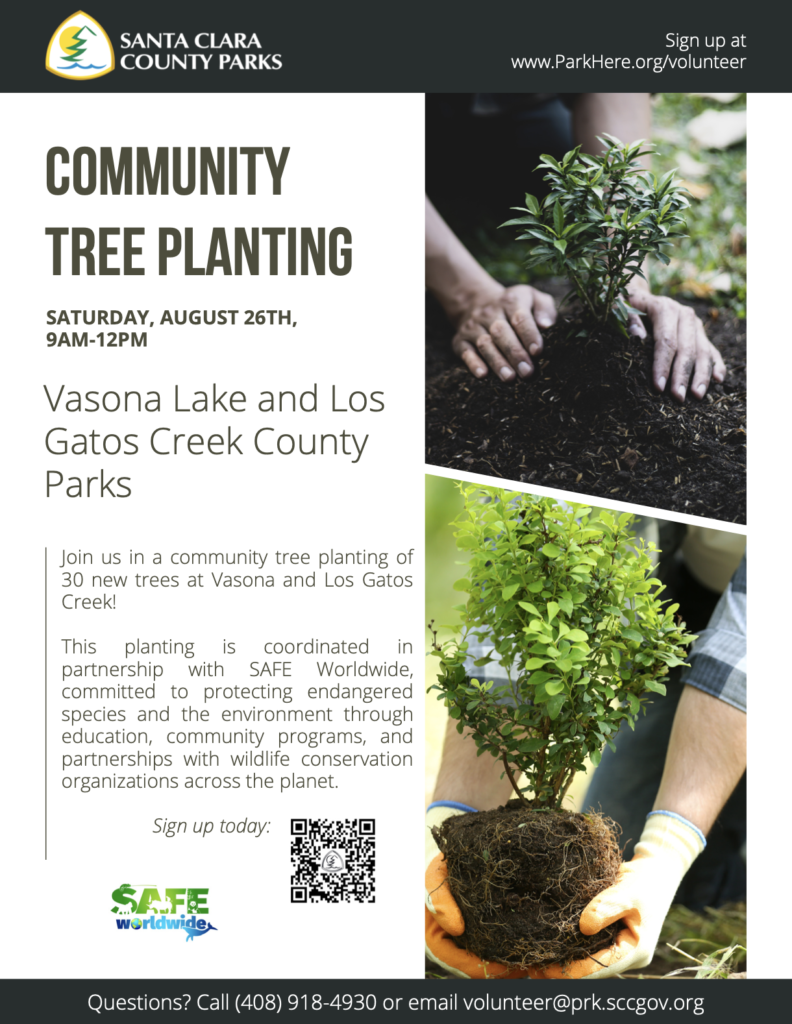 Tree Planting with SAFE Worldwide
oin us in a community tree planting at Vasona and Los Gatos Creek! Each location needs 15 new trees planted. We will meet at Blossom Valley Picnic Area in Vasona and divide up into two groups from there.

This planting is coordinated in partnership with SAFE Worldwide. Saving Animals Facing Extinction (S.A.F.E.) is committed to protecting endangered species and the environment through education, community programs, and partnerships with conservation organizations across the planet. They partner with local communities around the world to help with the survival of endangered species and reduce ecological threats in those regions.

Planting begins at 9:00 am. If you are volunteering for this event please arrive at the site by 8:45 am to sign in. Bring water, snacks, and sun protection! Wear clothes you don't mind getting dirty. Closed toed shoes are required.
To support our tree planting projects, please donate below
Facts and figures regarding global reforestation
Globally, over 10M hectares of forest are lost every year.
Trees produce clean air by absorbing CO2 through photosynthesis.
Trees prevent erosion and mudslides by holding top soil in place.
A single mature tree can remove up to 100 pounds of CO2 per year.
Trees capture airborne dust, pollen, as well as manmade pollutants.
Nearly every living species on earth is nourished by trees and forests.