A Look Into the New Year
As we all know the past few years have not been easy. This is especially true for thousands of endangered species around the world. With the pandemic and subsequent shutdowns came a dramatic drop in conservation tourism and funding. Funding that provides much-needed assistance to teams in the field protecting endangered animals. Throughout these past two years, we've accelerated our focus and dedication to the protection of these species. 
Community Programs
In 2022, we have many exciting programs continuing and launching. We will continue our community projects like the Covid Hunger Relief effort, the community garden program, and our educational and vocational training programs. 
In Rwanda and Uganda, our sewing center continues to grow. These hand-sewn items are available for purchase in our new store. These women receive training certifications and skills that can help them achieve financial independence. 
We are excited for the launch of our new beekeeping program, which will empower local communities to find alternative sources of income and sustainability for themselves and their families. 
Endangered Species
Aid to many sanctuaries that protect the Asian elephant, sun bears, and orangutans during lockdown will continue in the new year. Funding will continue to go to many other species facing peril as well: the majestic mountain gorilla, African painted dog, and the polar bear, and more. As for the famous rhino, our partnership with the Uganda Wildlife Authority continues through the Return of the Rhino initiative. Along with their dedication, we are committed to supporting the reintroducing of Uganda's wild rhinos. 
A new initiative is on the horizon, we will be partnering with Freinds of Rhino, in Indonesia's Ujung Kulon National Forest! Our support will help their efforts in tracking and establishing numbers on the estimated 75 Javan Rhinos left in the wild. With their brave efforts, they will be able to provide accurate statistics for the Indonesian government, hopefully leading to more protections for these critically endangered species.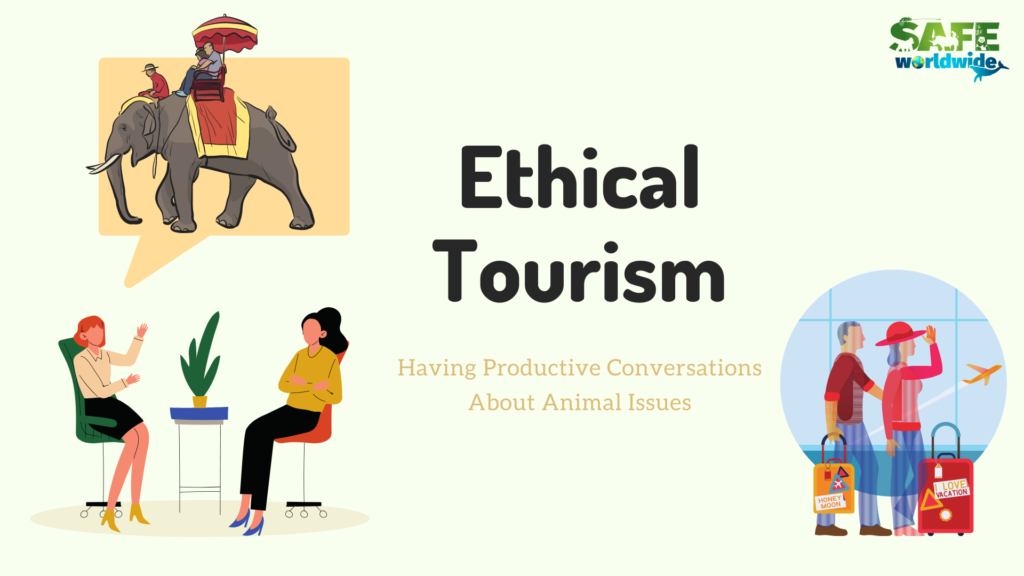 Climate Change
In the past year, many of us have seen record-setting summers and winters. As SAFE Worldwide saw this year has been especially rough for the survival of polar bears in the arctic. For months they wait, hoping the ice will return. 
Protecting endangered species and their habitats is our mission and we can only do this by addressing the impending threat of climate change. You can check out our new climate action page where you can calculate your carbon footprint, find ways to sustainably live, and how you can be part of a larger change in policy and government action. There is still hope, but only if we act now. 
Education
Our growing team of worldwide volunteers continues to work tirelessly, expanding our programs and educational reach. We are excited to announce the new release of a Kidzone page, where the younger generations can learn about endangered animals, climate change, and protecting our earth in a fun, child-friendly manner. 
New blogs and articles are published regularly by our growing team of researchers and writers. Looking for some advice on how to speak with others about climate change and other environmental issues? Check out our Speak Up Series. Perfect for personal education or in the classroom! 
With our creative team our YouTube channel grows; teaching about animals, the plights they are facing, and what we can do to help their specific needs. We'll also be continuing our Conversations with Conservationist series, where we interview the people working in the field around the world to protect animals and their habitats. There is much more on the horizon, stay tuned for exciting news in the future!
Our Hope for 2022
 We are excited for this year and the continued growth of support these animals are receiving from you. None of this could be possible without our dedicated volunteers and generous donors. Your impact is making a difference. From poaching to climate change, we can make a difference when it comes to these issues and it's because of you. 
As we look into the new year we hope it's one of continued progress and growth, protection, and love. The world has a very serious and important issue to address when it comes to climate change. However, we are hopeful we can still make the right decisions. Making these decisions will save many lives. We thank you for your continued interest, support, and empathy. Happy 2022!